How to Optimize Your LinkedIn Profile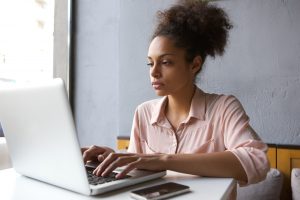 A LinkedIn account is an absolute must if you are on the job search. LinkedIn is a great tool to discover new opportunities and connect with various people in your desired field. Understanding how to properly use your account will open many doors for your future career endeavors. Here are a few ways to optimize your LinkedIn Profile.
A Photo is Worth a Million Words
Your LinkedIn profile picture is one of the first things a future employer may see. Do not treat this profile picture as your Facebook profile picture; those platforms serve two different purposes. Dress in a professional outfit and grab a quality camera. Have a friend or photographer take a few professional headshots. Even though changing your picture is a minor change, your profile picture will make you stand out among other job seekers.
Nail the Headlines
Your LinkedIn profile headline is also one of the first things a recruiter will see. Make sure that your headline contains compelling language that highlights who you are professionally and your skills. If you are not currently employed, then include words that show off your best skills. You want to grab the employer's attention, so make sure the headline is informative but also creative.
Customize your URL
Many job applications will ask you to type in your LinkedIn URL. LinkedIn has a tool where you can create your own URL. Click "Edit Public Profile & URL" under the profile section and type in your desired address. Typing in your first and last name is an easy way for employers to find you.
Accomplishments & Endorsements
LinkedIn has sections that give you the chance to show off your accomplishments and best professional qualities. The accomplishments section gives you a chance to tell your future employer about the honors and awards you have received. The endorsement section gives your coworkers and friends the opportunity compliments your skills. Take advantage of these two resources to express the unique traits that set you apart!
These simple tips and tricks will make your LinkedIn profile more noticeable to job seekers. Go forth, connect with more users and apply for jobs with confidence!