How to Prepare for a Case Interview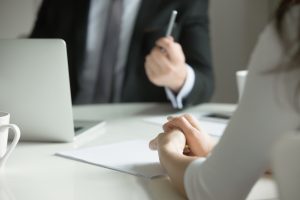 There is no doubt that interviews are nerve-racking. Case interviews can make a job seekers' stomach turn just by saying the name. No fear though! If you prepare for these interviews in a strategic manner, there is no need to sweat.
Focus, focus, focus
Before you step into that case interview, take a deep breath and remember the reason why you want this position. Refocusing your energy and remembering why you decided to interview in the first place will help you ease your anxious thoughts. Nerves are not going to help you focus on the task at hand. You don't want to think too much about the format of the case, but instead put more energy into the case itself. Go ahead and think about possibilities on how to solve the case and go from there. Focus on what's important!
Asking the Right Questions
Make sure that you are asking the interviewer questions in order to clarify details of the case. You want to make sure that you off on the right foot and understand the main objective of the case. If you don't ask the right questions at the beginning of the case interview, then there's a chance that you may accidentally get off-task without even realizing it. Every moment counts during these types of interviews, so use your time wisely.
Practice is Key
Practice really does make perfect. Grab a friend who has case interview experience and test each other on various cases that may pop up in your interviews. It may be wise for you to also play the role of the interviewer to understand their point of view better. Although practicing cases may get exhausting after a while, it will be worth it once you see how much you've improved since you practiced a case interview for the very first time.