Accounting & Finance Roles
How to Stand Out Among Other Candidates
With so many businesses in need of strong finance departments, the job search in the accounting and finance world can be tough. When there are so many competitive applica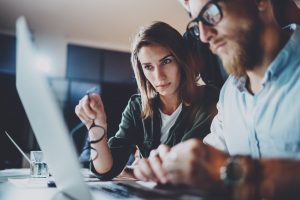 nts and only one position available, it can almost seem impossible to land that job. There are ways to stand out. You just need to know how. Here are some tips that you can help reach your job goals and more as a recent graduate looking for opportunities in accounting and finance.
Business Internships
Internships are a wonderful way to build up your resume and get experience in finance and accounting. Because the job search is so competitive, it is more than likely that you need to know the basics of accounting if you want to stand out. If you want to do specific work in the finance field such as work as a Finance Manager for a car dealership, then try your best to connect with people who have worked in car dealerships. If you are competing for a position at Mercedes and have prior car dealership experience, then you may have a higher chance of getting an interview than the applicant who had a finance internship at a marketing firm.
Join a Professional Organization
You want your potential employer to know that you are passionate about your field. Try joining a professional organization that focuses on accounting or finance. A candidate who devotes their time to their career inside and outside of the office is the type of employee companies desire. Companies want employees who can think outside of the box and who understand key market issues and trends.
Hard Work Pays Off
Even though the job search can be a very trying journey, remember to keep trying your best at your current job or your classes. A high GPA and an impressive resume does make you stand out to say the least. Specifically, a high GPA in finance and business classes is extremely impressive. Keep on giving it your all because this hard work will pay off in your future career. The hard ethnic that you learn to maintain and improve now will help you succeed in that dream job.
The world needs people like you to make finance and accounting offices the best they can be. Now go get 'em!