Congratulations, Rick!
Membership Chair and 2018 Board of Directors member for the Dallas Roundtable!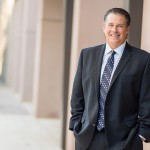 Rick is a business development and operations executive with two decades of leadership experience in the IT staffing and consulting industries. His ability to deliver unprecedented results earned him senior executive roles within a multi-billion dollar organization. He has also served on the board of directors for multiple organizations.
Throughout his career, he has been responsible for IT and professional staffing divisions generating over $125 million dollars of revenue. With strengths in developing talent, building successful relationships and executing exceptionally for his clients, Rick has proven his ability to deliver. His commitment to integrity along with his philosophy of always "doing the right thing" enables him to continually achieve success in all aspects of his life.
Rick is on the 2018 Board of Directors and the acting Membership Chair for The Dallas Roundtable. Founded in 2002, the Dallas Roundtable is made up of business leaders in a variety of industries, including "serial entrepreneurs, sales and marketing leaders, bankers, legal and financial professionals, real estate experts, healthcare executives, and many more."
Their goal is to "help one another achieve greater business success through establishing quality relationships from leveraging our extensive networks." Additionally, members benefit from the opportunity to hear local and national speakers discuss the latest products, trends and insights.
Their philanthropy committee also "puts together fantastic events and opportunities to donate time and give back to the Dallas community."
We look forward to seeing Rick excel within The Dallas Roundtable and make a difference in the DFW community!