Why You Should Use a Recruiter for Your Next Hire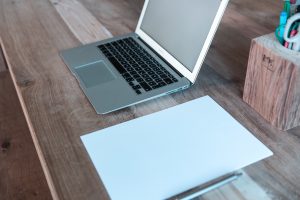 Are you looking to fill an open position within your company? Recruiting agencies are a wonderful hiring resource for a number of reasons. Their thorough knowledge of the current market, from standard salary expectations to where and how to contact qualified candidates, are highly beneficial whether your company hires nonstop or only once or twice each year.
Recruiters are able to help you precisely define your need and describe the role you need to fill. From a particular skillset to specific work experience, recruiters can help you determine the exact type of candidate you are seeking. Likewise, recruiters can utilize the information you give them to "sell" the open position to qualified candidates who are currently on the job hunt. They know what will attract certain applicants and how to convey your company culture in the most accurate and appealing way.
Online job postings can attract a wide variety of applicants—many of which may not be the slightest bit qualified for the job you are looking to fill. As the leader of a company, it would be inefficient to spend your time filtering through hundreds of resumes only to find that just a handful fit the job description. Recruiters seek out the most highly qualified candidates, keeping you from pursuing applicants who aren't worthy of consideration.
Finally, recruiters save you time and money when looking to hire. After going through the interview, onboarding, and training processes, hiring a new employee can be expensive when all is said and done. However, it is well worth it once you have found the ultimate candidate for the job. Additionally, recruiters frequently reach out to potential candidates who, although may not currently be looking for a new job, are often open to hearing about new opportunities.
Recruiters work on a contingent basis, so their hard work isn't compensated until you get the results you need and the open position is filled. So, next time you are seeking out applicants for an open position, consider going through a recruiting agency.